Our Services
Serving Riverside County
We can fix all major appliances including:


* Washer Repair
* Dryers Repairs
* Stove Repair
* Oven Repairs
* Microwave Repairs
* Refrigerator Repairs
* Dishwasher Repairs
* Trash compactors Repairs
* Garbage Disposals
* Wine Coolers
* Kitchen Exhaust Fans
* Heating & Cooling

Call us now at 951-739-7322.
About Us
Appliance Repair Riverside CA
Jim Appliance Repair in Riverside, CA is dedicated to keeping your appliances up and running! All your appliance repairs are done in the convenience of your own home and at the scheduled appointment. Your pursuit for a technician well-versed in large appliance repair and small appliance repair can end with us. Here, we focus on major appliance repair service, especially kitchen appliance repair! It is obvious much of your household duties are done inside your kitchen, from cooking to washing; therefore, if you are experiencing problems with your home appliance, avoid neglecting the issue! Seek excellent appliance repair services with a trained and dedicated expert who has undertaken washer repair, oven repairs and more!

If your appliances are not working properly, we are here to help. We can repair all major appliances including washer repair, dryers repair, stoves repairs, ovens repairs, air conditioners repair, microwaves repair, refrigerators repair and much more. If you have been browsing the internet for a professional who handles heating & cooling repair and kitchen exhaust fan repair, you found the right professional. No job is ever too impossible for us to handle. With the right advanced tools and methodical approach to fixing your malfunctioning appliance, we get each job right the first time. Hire Jim Appliance Repair in Riverside, CA for reliable wine cooler repairs, garbage disposal repair, and trash compactor repairs!

Need dryer repairs right away? Aside from washer and dryer repair, Jim Appliance Repair in Riverside, CA tackles stove repair and microwave repairs. Without our home appliances, we would not be able to get things done around the house. You can contact us if you need refrigerator repairs or dishwasher repairs and we will be there in a flash!

We offer same day appliance repair service for appointments scheduled before (12:00pm) noon. Since we are always in your area, we will not charge you travel time if we repair your appliance.

We Repair All Major Appliances and Brands! We are a subzero appliance repair specialists.

Products
* Home Appliances
* Appliance Service
* Riverside Appliances
* Riverside Appliance Service
* Washers
* Dryers
* Refrigerators
* Cooktops
* Dishwashers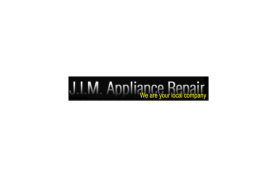 Appliance Repair Riverside CA
---
Payment Methods
Mastercard, VISA, Cash